Last Updated on
Retirement plan loans offer an alternative and easier way of obtaining a hardship loan. 
However, this type of loan may also have a negative effect on your financial health in the future. 
Before applying for a hardship loan from your retirement plan, thoroughly evaluate its benefits and downsides.
When you are experiencing financial hardship, you might be inclined to borrow the needed amount of money out of your 401(k) plan instead of applying for a loan with a traditional lender. Compared with the plan's distribution benefits, which discourage early withdrawal with high penalties and tax charges, a hardship loan might seem like an appealing and easy option.
Although retirement plan loans could make sound financial sense in certain situations, they also come with some downsides and risks. In this article, we will explore the requirements and potential advantages and disadvantages of taking out a loan from your retirement plan.
Which Retirement Plans Offer Loans?
While some retirement plan providers may offer loans, they are not required to do so. Whether your particular plan comes with a loan option will be specified in the plan description and summary. Most often, you might be able to obtain a loan from the following types of plans:
Profit-sharing plans
Money purchase plans
401(k) plans
403(b) plans
457(b) plans
IRA (Individual Retirement Account) plans and plans based on IRAs, such as a Simplified Employee Pension Plan (SEP) and SIMPLE IRA, do not provide loans. If offered, such a loan would fall in the category of prohibited transactions.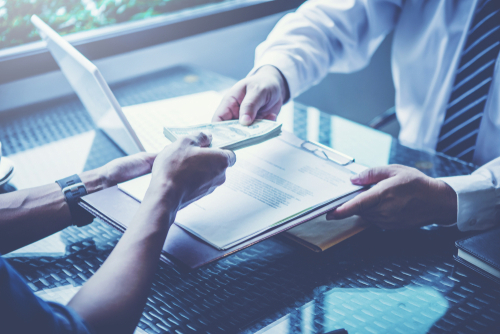 Pros and Cons of a Hardship Retirement Plan Loan
Taking a loan out of your own money might seem like the most simple, reasonable thing to do. You typically don't need to provide an explanation of what you plan to spend the money on. You might have a better chance of securing a lower interest rate compared to a bank loan, particularly if your credit isn't perfect. If the loan adheres to the requirements and you made sure to follow the repayment schedule, you won't owe any tax on it.
See More >> This Guy Resolved His $8,597 Tax Debt - Learn His Methods!
Any interest that you pay on your loan will be going back into your account. By borrowing money instead of withdrawing, you may also avoid income tax and early withdrawal charges. On top of all these benefits, the repayment process is much easier due to automatic paycheck withdrawals of your monthly payments.
However, despite all the advantages, taking out a loan might cause some consequences. For starters, the value of your retirement account will decrease significantly. The money that you use to repay the loan is taxed twice. You might also pay higher fees for your loan arrangement. Regardless of how you use the loan amount, you won't be able to deduct the interest.
Recommended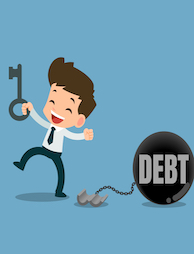 What Debt Relief Options Do You Have?
---
Want to look at what you can do to resolve your debt?
In addition, you may face some serious consequences if you leave your job before paying off your loan balance. In this situation, you might have to pay back the rest of the loan balance within 90 days. If you can't pay the full amount, the outstanding balance will be treated as a distribution, subject to income taxes. To avoid income tax charges that are due right away, borrowers can roll over the balance or part of it to an eligible retirement plan (such as an IRA) before federal income taxes are due. You might also have to pay a 10 percent early withdrawal fee if you are under 59 and a half years of age.
Loan Requirements
To obtain a loan from your retirement plan, the loan has to meet certain requirements.
The retirement plan loan amounts are limited to the lesser of 50 percent of your account balance or $50,000. However, when 50 percent of the balance is under $10,000, you may be able to borrow up to $10,000.
Retirement plan loans usually need to be repaid within five years, unless the loan was taken out for purchasing a primary residence. To avoid any financial complications, you need to make payments at least every quarter.
See More >> How One Woman Crushed $300,000+ of Student Loan & Mortgage Debt
Retirement plan loans that violate the requirements for maximum amounts or the proper payment schedule are treated as distributions. If you make your loan payments less often than every quarter, your loan balance will be deemed as distribution. Considered as part of your taxable income, distributions are subject to income tax and, in certain cases,  a 10 percent tax for early distribution.
Repayment Period Extension and Repayment Postponement
Military members might be allowed to freeze their repayment process while on active duty, which extends their repayment period by the amount of time they were in active duty.
If, during your leave of absence, your salary decreased and is no longer enough to make payments on your loan, your repayment may be postponed up to a year. However, the repayment period still stays the same, which could result in larger monthly payments later.
When You Might Need Your Spouse's Consent
Depending on the plan, when the requested loan amount is above $5,000, you might need to acquire your spouse's written consent. However, according to the IRS, you may not need your spouse's permission, regardless of the loan amount, if the plan meets the following requirements:
It is a profit-sharing plan.
It does not offer a life annuity option in the plan.
It requires that the plan's death benefit be paid in full to the surviving spouse.
It does not contain a direct transfer from another plan that was required to provide a survivor annuity.
Making a Decision to Borrow From Your Retirement Plan
Before proceeding with a retirement plan loan, it is a good idea to speak with a financial planner and figure out if this type of hardship loan will serve your financial needs better than a loan from traditional lenders. Although retirement plan loans come with clear benefits and potential savings in the short run, they might also put your long-term financial well-being at risk. Before making a decision to borrow from your retirement plan, try exploring all other available options.
If you are struggling with debt or just going through a hard time financially, consider a free consultation with Solvable debt specialists. Also, visit our website for a wealth of educational information on personal and business finance management.
See More >> Trustworthy Tax Relief Companies + Customer Reviews
Next Steps: